Lat: N 41 ° 40 ' 10.24'' ( 41.669510° or 41°40.171')
Lon: W 70 ° 03' 32.88'' ( -70.059134° or -70°03.550')

Below is an updating image from Nauset Beach webcam to give you an idea how rough it is.
Click image to find Saquatucket Harbor and other local webcams and more.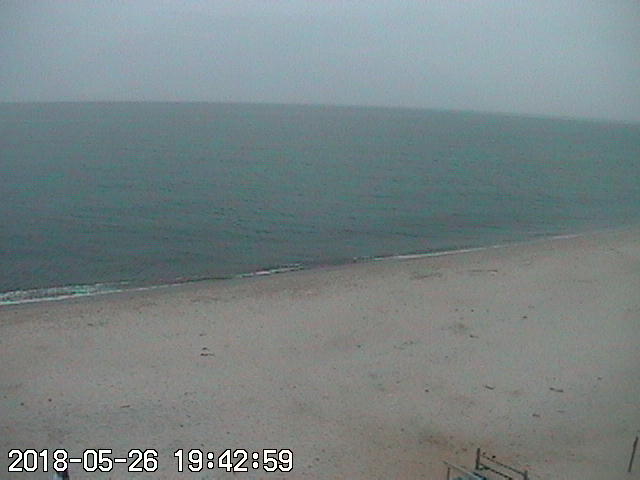 Congratulations you made it here to our new location Threeharbors.com which is no longer connected with the Harbormasters Office.This website contains interactive menus which provide useful information. If you ar a fisherman, sailor or recreational boater, our on-line weatherstation contains the most useful Nantucket Sound weather information anywhere. Translate this site using Babelfish link on this page. Bookmark this page and make us a favorite and please enjoy our videos.
This site best viewed by adjustment using your keyboard 'Ctrl' and +/- keys and set to your liking.